>

>

>

---

>

>

>

---

>

>

---

>

>

>

>

>

>

>

---

>

>

>

>

---

>

---

>

>

>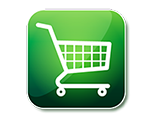 For over 30 years Terry Dodds, Fay Goodfellow, and their associates at Novel Ideas, Inc. have been writing, publishing, and offering in-service training to schools and school districts who want to improve the quality of their instruction and increase the performance of their students. We believe that all students can learn when taught appropriately, and that properly taught students have the foundations for future academic success. Well-educated students, regardless of their socio-economic background are the "Foundations for the Future" of society as a whole.

Terry Dodds, M. Ed. in Curriculum and Leadership
Author, Curriculum Developer, Consultant/Trainer, School Improvement Specialist

Terry Dodds began her career as an educator in the 1970s teaching students with multiple physical impairments and/or intellectual disabilities in an inner-city school in California. Following this experience, she also worked with students having severe behavioral disorders. This led to work as a literacy specialist at all levels within her school district during which time she also operated a citywide program for MS and HS students who were non-readers. Additionally, Terry specialized in integrating ESL students into English speaking schools. She served as a teaching administrator both as vice principal and principal at the elementary and middle school levels for almost two decades. In 1988, Novel Ideas, Inc. was established as a conduit for Terry to influence even more students and teachers with her expertise in literacy. In 2002, Terry left her role in formal education (for the most part) to dedicate her time and energy into producing some of the most effective reading and writing curriculum on the market available to schools.

Since then, Terry has worked with students, teachers, and schools in almost every state in the U.S., four provinces, and two territories and twenty countries. She has served as an adjunct professor in several universities at both the undergraduate and graduate levels to assist them in reaching their goal of delivering effective instruction to all students. She continues to consult in schools and to present at conferences. To date, she has presented at the International Reading/Literacy Association, Council for Exceptional Children, National Charter School Conferences and the Association for Direct Instruction Conferences.

Publications of Note:

Learning through Literature (published by SRA/McGraw-Hill Education)
Language Through Literature (published by SRA/McGraw-Hill Education)
Readers and Writers (published by Novel Ideas, Inc.)
Read Aloud Libraries for Kindergarten and Grade 1 (published by SRA/McGraw-Hill Education)
Readers Club (published by Novel Ideas, Inc.)
Series Launchers (published by Novel Ideas, Inc.)
Reading for Success (published by Novel Ideas, Inc.)
Writing for Success (published by Novel Ideas, Inc.)

The success of their model led to the creation of a research-based Direct Instruction program for the development of basic language skills and written expression: Adventures in Language and the Power Series (published by Novel Ideas, Inc.), and the highly successful High Performance Writing (published by McGraw-Hill Education) and a new writing program—Writing for Success (published by Novel Ideas, Inc.)

An Award-winning Administrator and Coach

W.C. Cupe College Preparatory School (Columbus, Ohio) under her directorship was awarded an excellence award from the Ohio Alliance for Public Charter Schools for school improvement.
Englewood Peace Academy in Toledo, Ohio another school where she has trained teachers in the use of her approach also won an award for school improvement from this group.
A Title I school that she worked with in rural Georgia won the Georgia Platinum Award for the Greatest Gains in Test Scores for 2 years in a row and the Association for Direct Instruction Award of Excellence.
James Irwin Charter Elementary School in Colorado has won the John Irwin School of Excellence Award multiple times, meaning that they have achieved success that has placed them in the top 8% of schools in the state.
James Irwin Charter High School in Colorado was ranked one of the top 15 high schools in the state of Colorado in the U.S. News & World Report for which they received a gold medal.